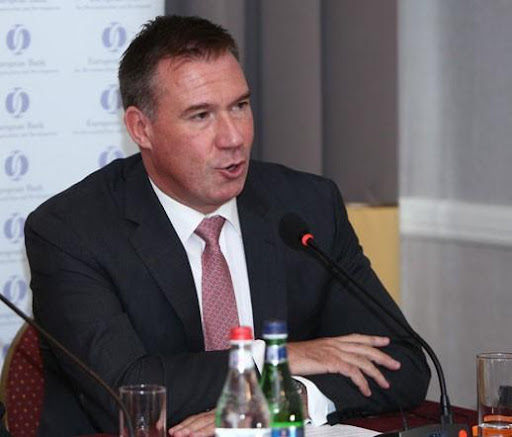 "How to Differentiate and Add Value to Products and Services Through Customer Buying Behavior Analysis."
The Covid 19 pandemic and the economic and financial crisis that has followed, has significantly increased business uncertainty for all companies. Improved planning and control are two solutions that will help companies to survive the immediate business challenges that we all face. With vision and flexibility however companies will also be able to seize business opportunities as the economy recovers.
This advanced business performance and budgeting course identifies a range of different budgetary and control techniques from a strategic perspective, which can help business owners and managers to seize those future business opportunities. It focuses on the type of budgetary control procedures and systems that SMEs and big companies/corporations can implement to direct the overall operational directions of the company over the medium term
Who is this Masterclass meant for?
The programme content will include the following areas:
Each session provides a mix of theory and application through the completion by the participants of short exercises, case study problems and open discussions between the trainer and the delegates. 
Juan is a British professional banking and finance trainer and consultant specializing in finance, credit analysis, debt restructuring and loan workout. In parallel to his 18-year training career, Juan has a 28-year career in banking and finance initiated in the City of London and has extensive business experience or working in the Balkan region for over 20 years. Juan is the managing partner of JBS Training and Consulting, which has been operating since 2003. 
After graduating in Economics and Finance in the UK in 1991 Juan joined the Government of Slovakia as an Economic and Political Adviser to the Slovak Prime Minister. In 1993 he joined Hill Samuel Bank, the London based merchant bank in covering International Project Finance and later became a credit 
analyst in Asset Based Finance lending directly to international shipping companies. He then joined N M Rothschild as a member of the bank's LBO credit team analyzing clients and providing leveraged debt facilities to UK corporates, before joining Charterhouse Bank in 1997, where he began his Corporate Finance career. Assisting companies to strengthen their balance sheets through debt and equity restructuring has been part of Juan's professional work since he started in banking.
In 1999 Juan joined EBRD as the bank's acting deputy director for Romania where he led teams of credit analysts in identifying and completing a significant number of credit facilities for Romanian and international companies. Since 2003 he has acted as the managing partner for JBS Training and Consulting SRL, a financial consultancy and training firm that he established in the same year.
Regular price: 12.000 MKD + DDV
*For two persons from one company, discounted price – please contact us at info@m6.edu.mk