Our modern day-to-day lives are completely dependent on digital interconnections. Although it seems simple, many complex processes are hidden in the background.
Businesses are facing a completely new digital reality, but on the other hand, there is also a lack of staff trained to deal with this digitalization and to protect companies from potential data losses or attacks. Inspired by the emerging problems, M6 Educational Center creates the program for training system administrators and architects of cyber security networks.
Who is the training intended for?
The team of lecturers made up of top experts in the field will make sure to bring this complex topic closer to the participants, bringing them closer to the job of their dreams. A great focus in the program is placed on the practical application of the learned skills, which is the military concept behind the entire design, as well as the selection of the team of instructors.
Aleksandar Ivanovski
Head of Professional Services at Kabtel
Aleksandar Spasovski
Engineer of IT Technologies at JP Vodovod i Kanalizacija
Blagoja Kondratјuk
ICT Solutions Engineer in the Professional Services Department at Kabtel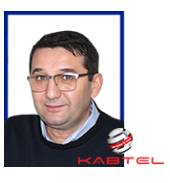 Toni Gorgiev
Head of BMS/Automation and Network Solutions Department at Kabtel
Angela Jovchevska
Junior Brand Manager for Structured Network Solution in the BMS/Automation and Network Solutions Department at Kabtel
Emil Vukelic​
Automation System Engineer in the BMS/Automation and Network Solutions Department at Kabtel
Price:  1140 EUR + DDV
Registration:
info@m6.edu.mk